Irish Horse Buying Guide – How to Take Care of Transportation & Insurance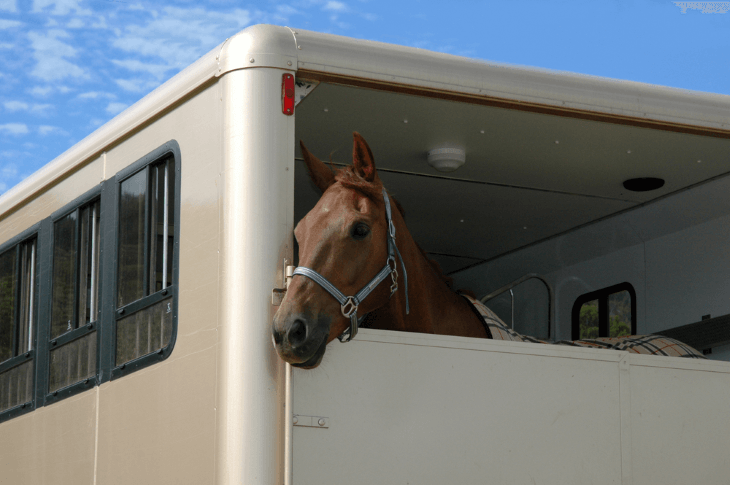 Transportation can be quite the hassle for horse owners, especially if horses are transported for eventing and equestrian competitions throughout the year. There are a million different things that can go wrong, especially if you are transporting a highly valuable specimen that needs to perform at its peak on the day that counts. Improper transportation techniques are often attributed to the various health issues and injuries faced by horses during transit, as they may lead to temporary or even permanent health implications. Therefore, let us take a closer look at some of the issues faced by horses during transportation, recommended precautions to be followed, and why a good horse transport insurance can help you in saving a great deal of money.
Issues Faced By Horses during Transportation
There are different types of physiological problems that can affect your equine during transit. Regardless of the transport medium, such as by road, sea, or air, horses will almost always display a standard set of symptoms that can linger for up to a week after the steed has reached its destination. Some of the more common symptoms include elevated heartbeats, stress, isolation, dehydration, weight loss, diminished performance, a rise in body temperature, and a lack of appetite. Horses may also experience a diminished immune response, which may make them susceptible to diseases.

Another major problem while transporting a horse in a confined trailer is the risk of injury to the legs and head, especially in the form of abrasion or even broken bones. Acceleration and deceleration can be quite stressful for an equine, especially if they are not protected by safety gear, harness, restraints, or even appropriate travel boots. Broken bones are quite hard to mend, which can lead to a significant loss in performance.
Each horse will have a different temperament that causes them to behave in a unique way while travelling from one place to the other. The behaviour of every steed ultimately depends on the breed, its personality, travel experience, and the type of training that the steed has received. Transporting a horse in a group, with a companion, or even alone can determine how a horse responds to being confined in a tight space for a long time. Therefore, you should follow some expert-approved and recommended guidelines for horse transportation that should help keep your horse safe throughout the journey.
Tips to Transport Your Horse in a Safe Manner
Here are some transportation tips to safely transport your horse and avoid the pitfalls of improper travel techniques.
1. Ensuring the Reliability of the Trailer or the Transport Vehicle
Most owners prefer closed trailers and rigs to transport their equines, but open carriages are not uncommon. You must always check your vehicle before a trip to ensure that it is in top condition, including the mechanicals, the aesthetics, and the housing. You must also check the interiors for any bugs, moulds, or any other unpleasant termites, as it can make the travel quite miserable for your steed. Clean the trailer thoroughly and make it as comfortable as you can.
Choose a trailer according to the weather, as an open rig is usually preferred for warm climates, while a closed trailer is suitable for colder regions. You can also invest in a convertible container that can be modified according to the different requirements. Ensure that the vehicle is adequately sized to provide room for your equine and ensure that it is not claustrophobic.
Next >>
2. Prepare for the Journey
Stockpile enough water and hay for the journey, or if you have a long distance to travel, plan your route such that you can replenish all the essentials along the way. Your horse must stay hydrated throughout the journey, and maintain consistency in the type of hay that is fed to your horse. You may also gradually bring in new variations to the diet so that you can acclimatise your horse to the new surroundings and food accordingly.
You may also try out flavoured or sweet drinks for your horse, which will make your steed feel more comfortable during the journey. If possible, you may also resort to feeding electrolyte-enriched fluids to your equine, but you must ensure that your horse takes in plenty of regular water to compensate for the excess salt.
Next >>
3. Safety Harness, Restraints, & Protective Gear
The most important part of preparing for your horse transport is to use the adequate safety harnesses, restraints, and protective gear to keep your steed safe from injury. You must never adopt the 'one size fits all' strategy, as you should purchase equipment that is best suited to your horse. Even if you are using your existing equipment, make sure that they are usable and offer the same level of protection as the new ones.
You can also wrap your steed's important parts such as the legs in wrappings and safety boots, which will further protect them from sudden vehicular movements. Your horse's head must also be protected from jolts and knocks, but do not cover it entirely so that your equine has plenty of space to breathe and move around. If you are travelling to a place that has a colder climate, consider wrapping up your steed with blankets, but not so much that the natural heat does not escape from your horse. Always check up on your horse to see if it is comfortable.
Next >>
4. Managing the Journey
With all the preparations done, it is time to manage your journey to offer the maximum comfort for your horse. Drive at a steady pace with minimal abrupt inputs on the steering, brakes, or the accelerator. Stop at periodic intervals, especially if you are travelling for more than three to four hours at a stretch. If you are planning on moving for more than eight hours, find a park or open ground where you can unload your horse and give it some much-needed space to stretch and exercise. Some stables and horse clubs also provide overnight accommodation, where you can replenish the essentials and give your horse a good night's rest.
Next >>
Travel Insurance for Your Horse
Despite any amount of preparation, there are still various risks involved in transporting a horse to your destination. Therefore, it is always a good idea to invest in a good quality insurance package that offers the best protection for both your horse, as well as your vehicle. There are different insurance packages that can provide protection for your steed against illness, diseases, injuries, and even death, while some insurance companies also include theft-protection. Alternatively, you can also employ third-party service providers to take care of all of your horse transportation needs, where they will provide comprehensive insurance protection and safe passage, which will allow you to enjoy complete peace of mind.